Adding a fence or automated gate to your property can be very beneficial as they provide greater privacy, enhanced security, and property value. If you are considering a fence or gate installation, you should speak to a professional fence company.
If you are interested in installing a fence at your property in Gallatin, Tennessee, Pro-Line Fence Co. can help. We are one of the top fence companies in the area and are an authorized dealer of Elite Fence products.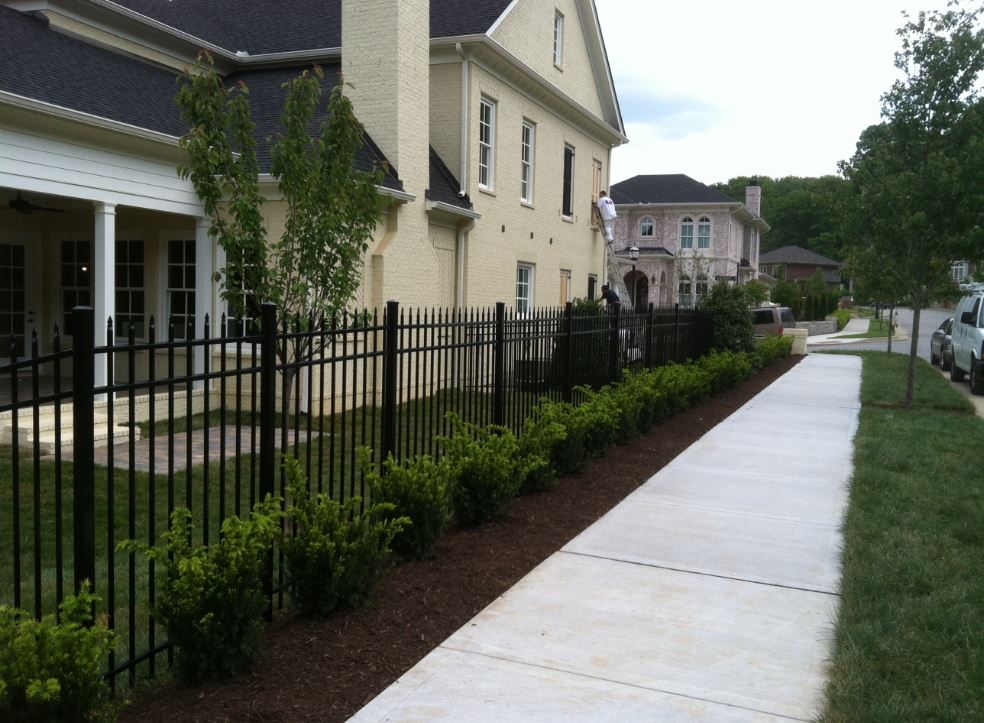 Leading Fence Company in Gallatin, TN
Pro-Line Fence Co. is a local fence company in Gallatin, Tennessee. We provide our residential and commercial customers with a wide range of fence and gate options. We can help you find a fence or gate in a style you love, made of a material that will last, and in a price range that fits your budget!
Pro-Line Fence Co. has been serving the residents of Gallatin for over 18 years. Our expert team is known for their friendly and reliable service. We are committed to installing high-quality fences and gates at a reasonable price.
Our team understands that you may be overwhelmed by the options, which is why we walk each of our customers through the material selection, design, and installation process.
Give the Pro-Line Fence Co. team in Gallatin a call at (615) 642-0678 to learn more about your fence and gate installation options!
Professional Fence Installation Including Wood Fencing for Residential and Commercial Properties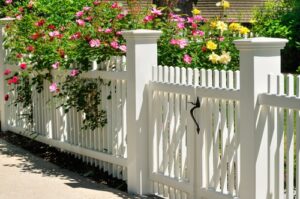 There are many reasons to install a fence, with the most common being security, privacy, noise reduction, and containment of children or pets. Gallatin's Pro-Line Fence Co. can work with you to install a fence that suits your individual needs.
At Pro-Line Fence Co., we provide quality fence installations for residential and commercial properties. Our customers can choose from a wide selection of styles and materials, including:
Vinyl fence
Wood fences
PVC
Steel
Wrought Iron
When you want to install a beautiful, functional, and durable fence, we're the ones to call. You can contact our team by phone at (615) 642-0678 or request a fence installation quote online.
Why Pool Fencing Is Important And How Pro-Line Fence Company Can Help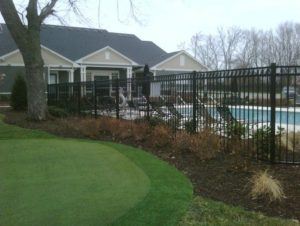 Adding a fence around your pool is extremely important for ensuring safety. Not only can it help to protect children from getting near the water, but it can also prevent accidental falls of adults too. At Pro-Line Fence Co. we'll make sure that the fence for your pool not only looks great but also meets homeowner liability guidelines.
This type of barricade also helps keep your household pets and other unwanted animals out of the pool. There are different pool fence types and you should choose the one that ideally suits your needs and aesthetic preferences. Let our fence experts help you find the perfect pool fence solution for your backyard!
Gallatin Automatic Driveway Gate Installation

Automatic gates are convenient and offer increased protection and security against unwanted visitors at your property. These gates can be added to existing applications or can be installed with a brand-new fence.
Pro-Line Fence Co. specializes in the installation of automatic gates and operator systems. We can create custom gated access solutions for homes, residential complexes, storage facilities, and commercial properties. We also offer state-of-the-art video surveillance systems that we can install along with your automatic gate.
Pro-Line is the Preferred Choice of Fence Companies by Residential and Commercial Customers in Gallatin, TN
You can schedule an on-site consultation with one of our experts by calling (615) 642-0678. We would be happy to work with you to find a gate solution that fits your security needs.